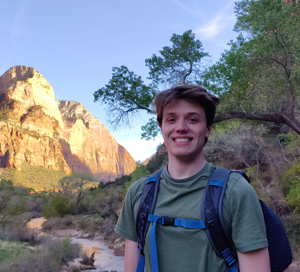 Undergraduate Resident Fellow
Eric is a rising senior studying Development Sociology and Environment and Sustainability in the College of Agriculture and Life Sciences. Eric enjoys spending his time (when he's not studying) with his close friends and family, as well as being active— swimming, tennis, running, outdoor walks, and other pick-up sports are his favorites. He also enjoys reading and spends a considerable amount of time listening to NPR; he is happy to talk about either of these things if prompted.
Eric's favorite biome is the tropical rainforest and he is an amateur French speaker. He has grown up in Southeastern Pennsylvania, and loves to travel! For his next trip he cannot decide between Southeast Asia, West Africa, and Eastern Europe. Maybe he will just go to Wegmans.
Eric transferred to Cornell for his sophomore year from the University of Virginia (go hoos!) and wants to help make the process of transferring as smooth and welcoming as possible for incoming students.