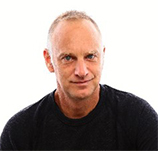 House Fellow
Entrepreneur, CEO, Advisor, Sustainability Pioneer, Adventurer
Cornell University, Department of Natural Resource Management 1992
jason@cometskateboards.com
Considered a leader in the Skateboarding Industry for innovative design and focus on sustainability since the late 1990s when he founded Comet Skateboards, Salfi was featured by Inc. Magazine in 2005 for his pioneering work in building an industry changing skateboard manufacturing and brand platform.   
As a systems thinker and youth brand leader, Salfi makes sophisticated strategies for sustainability accessible to young people and those less educated in the collective effort to regenerate our ecosystems and impacted communities with better business practices. 
Currently, through his consulting practice, Salfi brings out the best in executive leadership to push beyond sustainability, and build Regenerative business models that grow markets and business.And as a NYSERDA EIR specializes in Lean Start Up Methodology and product market fit for clean energy startups.
In 2016, Salfi cofounded Dimensional Energy with researchers at Cornell University.Dimensional Energy is breaking new ground in artificial photosynthesis by converting waste carbon dioxide from industrial emissions into green fuels with distributed sunlight.