House Dinner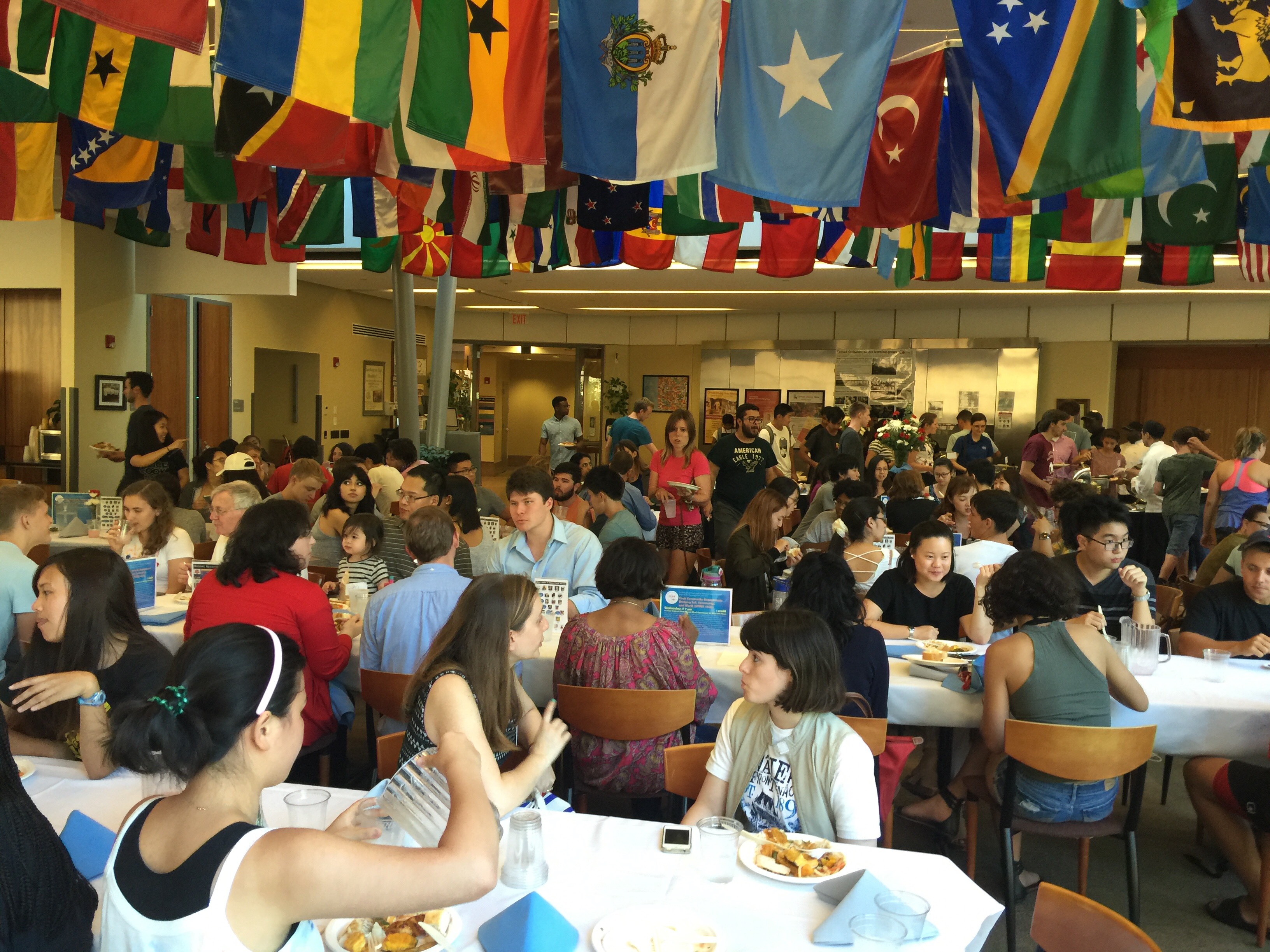 Wednesdays are a special night in the House during the academic year, a time for our community to come together. The weekly House Dinner is the anchor of our Wednesday night programming. The House Chef prepares a special menu served family style and dresses up the dining room with linens and flowers. Entertainment is presented by some of Cornell's talented student organizations. Many of our House Fellows join us, each leading a lively discussion with residents at their tables.
Invite your favorite professor to House Dinner! Dinner's on us, we will swipe them in. Contact Interim House Assistant Dean Christy Croxall (cac459@cornell..edu).
Wednesday night House Dinners provide a wonderful opportunity for professors and students to get to know each other outside of the classroom. Your living-learning intellectual experience at Alice Cook House is largely shaped by your interactions with faculty in informal settings. You may be interested in your professor's academic focus, their research, and their experiences, but even more importantly, you're probably interested in getting to know your professor as a person. House Dinners are one opportunity for you to invite your favorite professor to Cook House for a casual dinner that will enhance your relationship through discussing academic pursuits and personal interests.