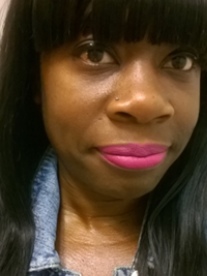 House Fellow
NYS 4-H Civic Engagement Specialist (Urban Youth Outreach)
College of Human Ecology
jws62@cornell.edu
Jamila Walida Simon earned her Bachelor's Degree from Wells College and her Master's Degree from Cornell University. She began her career with Cornell University Cooperative Extension in New York City (CUCE-NYC) under the direction of Dr. Davis-Manigaulte the CUCE-NYC Family and Youth Development Program Leader. Jamila served as the CYFAR CITY Project Coordinator and worked to build capacity at Henry Street Settlement in lower Manhattan, and the Police Athletic League (PAL) in the Bedford-Stuyvestant section of Brooklyn.
After she completed her master's degree she joined the staff at Cornell Cooperative Extension of Tompkins County where she served as the Program Manager of the 4-H Urban Outreach Program at West Village. In addition, in 2010, Jamila Walida joined the NYS 4-H team part-time and served as a Civic Engagement Coordinator and Communications Coordinator.
In 2015, Jamila Walida joined the NYS 4-H team full-time and currently serves as the NYS 4-H Civic Engagement Specialist. Projects include serving as a Children Youth and Families at-Risk (CYFAR) Liaison, working with programs for the entire family, entrepreneurship projects, and programs that address food justice and creating sustainable food systems.