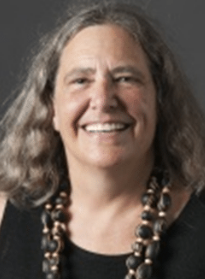 House Fellow
Senior Lecturer & Director of Undergraduate Research & Outreach Undergraduate Biology & Director, Hughes Research Scholars
les3@cornell.edu
Laurel Southard is Director of Undergraduate Research and Outreach in Biology at Cornell University. She directs the Cornell Hughes Scholar Program, the Honors Program in Biology and the Cornell Institute for Biology Teachers and advises students interested in research.
She is the faculty advisor several student clubs including Women in Science at Cornell, Women's Health Alliance and the Triple Helix.
Laurel grew up in the mountains overlooking Santa Fe, New Mexico surrounded by her dogs, cats, horses and lizards. It was obvious from early times that she was destined for science- at the age of 8 she poured a foaming reaction of silver chloride into her bathroom sink leaving a stain that plagued her mother for 30 years! She attended Hastings College and the University of New Mexico, where she pursed her dual interests of art and biology. During her undergraduate years she was fortunate enough to work with Dr. Alexander Kisch of the UNM Medical School who motivated her evolution from a budding plant pathologist into a molecular virologist. She moved to Ithaca in 1977 after working on her master's in Parasitology at Tulane University and worked in several labs before joining the laboratory of Dr. Volker Vogt's where she worked on retrovirus particle formation. After working for over 30 years at the lab bench she left lab work to mentor students interested in experiencing undergraduate research. She remains interested in infectious disease and epidemiology, as well as in science education.
Laurel lives in an 1800 Greek Revival Farmhouse with her partner, 3 horses, 2 goats, 6 dogs and 8 cats. She has volunteered to help animals her entire life and has been an EMT. In her spare time she gardens, dreams about having time to return to art and is a member of the Board of Trustees of the Hangar Theatre.