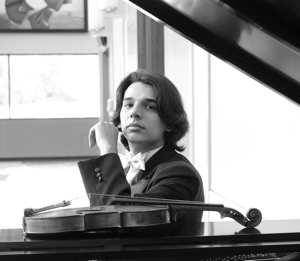 Graduate Resident Fellow
Musicology
Rafael Torralvo is a violinist and Ph.D. candidate in music and sound studies at Cornell University. Born in Brazil and educated in the United States, Rafael graduated from James Madison University and West Chester University of Pennsylvania with a BM and an MM degree in violin performance, respectively. He also holds a MM degree in musicology from the University of Miami and a MA degree from Cornell University.
His interdisciplinary research focuses on the intersections between music, literature, and politics to question the transhistorical construction of Brazilian national identity during the military dictatorship (1964-1985) and in contemporary right-wing regimes. In addition to his academic work, Rafael has an active career as a violinist and chamber musician, appearing in concert engagements worldwide.
He is the founder and Artistic Director of the "Encontro Internacional de Cordas," an annual music festival in Brazil providing underprivileged students with the opportunity to study with world-class artists. In recognition of his philanthropic efforts, Rafael received the Fumagalli Trophy, the most prestigious award given by the city of Limeira, his hometown.
Rafael enjoys gaming, hiking, and spending time with friends when he is not playing the violin or reading.