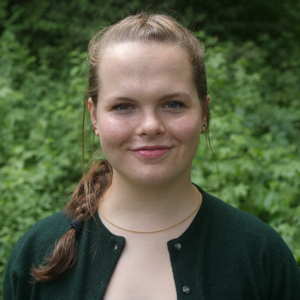 Ally Ratkowski-Howe is a senior majoring in Global and Public Health Sciences, with minors in Science Communication and Public Engagement, and Urban and Residential Studies. She's passionate about helping to create healthy and sustainable communities.
Ally started speaking French in an immersion school at age six. She recently lived, worked, and studied abroad in Paris, France, and has visited numerous francophone regions. As a former Language House (LH) resident, Ally has a first-hand appreciation for residents' wants and needs. She hopes to support their linguistic and cultural development by creating an inclusive, enthusiastic, make-mistakes-get-messy learning environment, and by introducing them to all LH and Cook House have to offer. Ally hopes residents grow to love this corner of campus as much as she does.
In her free time, Ally enjoys playing soccer and pickleball, dancing with friends, and going to the occasional (more like every) Big Red hockey game.