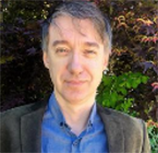 House Fellow
Visiting Lecturer
City and Regional Planning
chj7@cornell.edu
Chris Kai-Jones (Ph.D. '15) has taught and researched at universities in Japan, the U.K. and the U.S. With a strong interest in ways of organizing societies and communities, he has taught classes at Cornell on religion and politics in the U.S., postwar Japan, and societal trauma and violence.
In recent years he has worked as the student and community coordinator for Cornell Cooperative Extension in Tompkins County (including Cornell's main Ithaca campus). His work off campus has focused on a number of areas: child development, mental health, incarceration, equity and inclusion, community resiliency, and community development.
After two years as a researcher in the social sciences at the University of Tokyo, Kai-Jones came to Cornell and completed his Ph.D. in 2015. He completed his M.S.W. at Binghamton University in 2018.