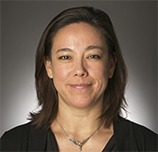 House Fellow
Clinical Professor
Cornell Law School
emm28@cornell.edu
Estelle McKee is a Clinical Professor at Cornell Law School. She teaches Lawyering to first-year law students. She also teaches the Asylum and Convention Against Torture Appellate Clinic, in which upperlevel law students represent immigrants seeking relief from persecution and torture in their home countries.
Following her graduation from Columbia Law School, Estelle spent two years as a Pro Se Law Clerk for the U.S. Court of Appeals for the Second Circuit. Afterwards, she worked as an attorney for Catawba Valley Legal Services, an organization in rural North Carolina that represents rural, low-income clients in areas of employment, income maintenance, housing, family, immigration (Violence Against Women Act petitions), and consumer law. She has also engaged in appellate and habeas practice for the Virginia Capital Representation Resource Center and worked as an immigration attorney for Lawler & Lawler in San Francisco.
Estelle also teaches persuasive writing and storytelling techniques to public interest lawyers throughout the United States, in workshops including the National Legal Aid and Defender Association's Appellate Defender Training in New Orleans, the King County Department of Public Defense in Seattle, the Habeas Assistance and Training Counsel's Persuasion Institute, and the American Immigration Lawyers Association's annual conference in San Antonio.