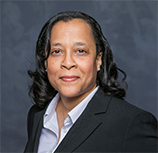 House Fellow
Associate Professor
Charles H. Dyson School of Applied Economics and Management
vlb23@cornell.edu
Dr. Bogan is an associate professor in the Charles H. Dyson School of Applied Economics and Management in the SC Johnson College of Business at Cornell University. She conducts research in the areas of financial economics and behavioral finance with an emphasis on household financial decision making behavior. She has published numerous academic journal articles and book chapters include a book chapter on 'Household Investment Decisions,' in Investor Behavior: The Psychology of Financial Planning and Investing.
Dr. Bogan's research has received considerable media attention including radio interviews and coverage in Forbes.com, the Wall Street Journal website, PsychologyToday.com, and the Harvard Business Review Blog. She has been featured on the PBS News Hour - Paul Solman's Making Sense, the Lou Hutt Show on Sirius XM radio, and Knowledge@Wharton on Sirius XM radio. Dr. Bogan teaches undergraduate finance courses at Cornell University and has received two outstanding educator awards and the SUNY Chancellor's Award for Excellence in Teaching. Dr. Bogan currently serves as Co-Editor for Financial Planning Review. She also works as a consultant for Hartford Funds Management Group, Inc.
Dr. Bogan holds a Sc.B. degree in Applied Mathematics and Economics from Brown University, and M.B.A. in Finance and Strategic Management from the Wharton School of the University of Pennsylvania, an M.A. in Economics from Brown University, and a Ph.D. in Economics from Brown University. She also has held a visiting fellow appointment at Princeton University.